If you follow LTSC on Instagram then you should have seen me feature Folk Photography several times. Everytime I go into the #learntoshootcars pool, I see a sick shot, I click on it, and find out that it's by Folk Photography again.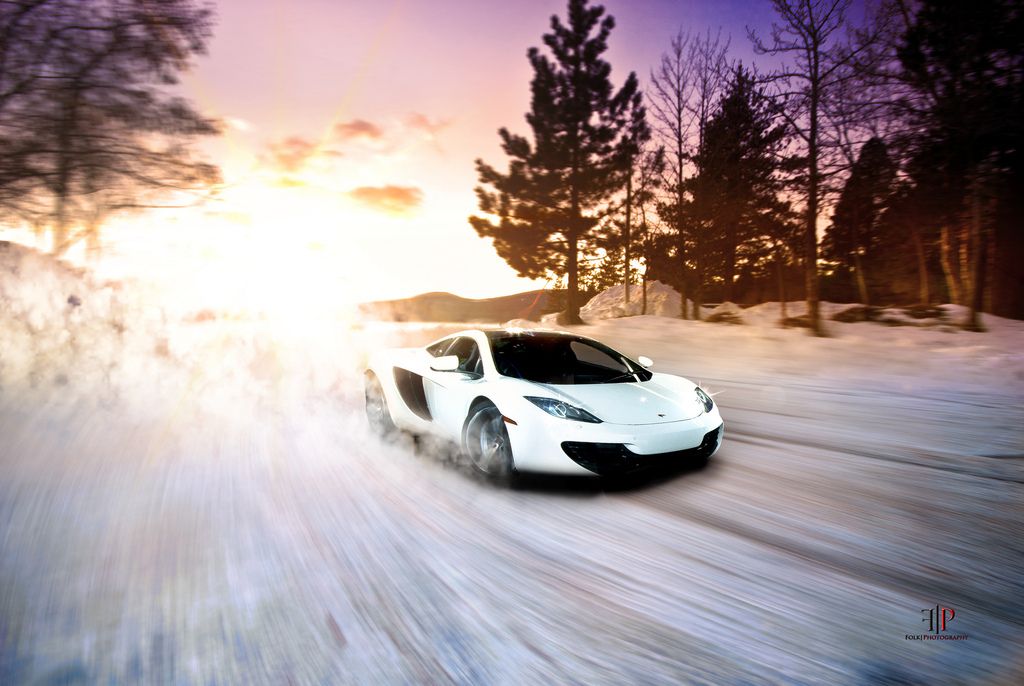 I kept seeing his sick shots over and over again so I finally gave in and asked him if he would allow me to interview him for LTSC.
I mean, I really had no choice…
I love his work and I knew I would be doing a disservice to the LTSC community if I didn't interview him. He gave us some real good information in the interview so make sure you read everything.
Without further ado, here is Gil Folk, the owner and founder of Folk Photography.
The Interview
① Tell us a little about yourself personally.
"My name is Gil Folk. I am 23 years old, and I live in Reno, Nevada. I'm currently self-employed, owning a few businesses; my main one being my photography business. I have enjoyed taking photos my entire life, but I got serious about photography in 2010 when I got my first (and only) DSLR back on Christmas of 2009. It's a Nikon D3000, and it is the same and only camera I use to this day."
② When and why did you start shooting cars? What about editing?
"I grew up with an undying passion for cars. I always enjoyed looking through photos in car magazines such as Car & Driver and Motor Trend and always thought how cool it would be to create images like the ones I saw in the magazines. When I first got my camera, I had no idea what any of the settings meant or how to use it. I had a friend and business mentor who, at the time, owned a Ferrari F430 and a Lamborghini Gallardo. When I first got my camera, I asked if I could go visit him and practice taking photos of his two cars. I did and, although I didn't have the slightest clue as to what I was doing, he liked the pictures. He sent them to a few of his local friends who also owned various, exotic cars and he also posted some on several car forums online. Once I began to get some positive feedback, I decided to get serious and teach myself how to actually use my camera and also how to edit. I took a basic "Introduction to Digital Photography" class at the local college to learn the functions and modes of my camera and all the technical jargon. However, on the editing side of things, I am completely self-taught through experimentation, trial and error; and I take great pride in that. Since then, it's just been snowballing and growing my knowledge of the industry."
③ What is your favorite lens to use and why?
"I love wide shots that show a large scene. Many people in the automotive photography industry enjoy using telephoto lenses. While there's most definitely a time and place for them, I generally prefer a wide-angle lens. I used to have a Sigma 10-20mm that I absolutely loved. However, I dropped it this past August and replaced it with a Tokina 11-16mm which I enjoy just as much. I believe that the environment and setting add just as much to the image as the car does. All a matter of personal preference, though."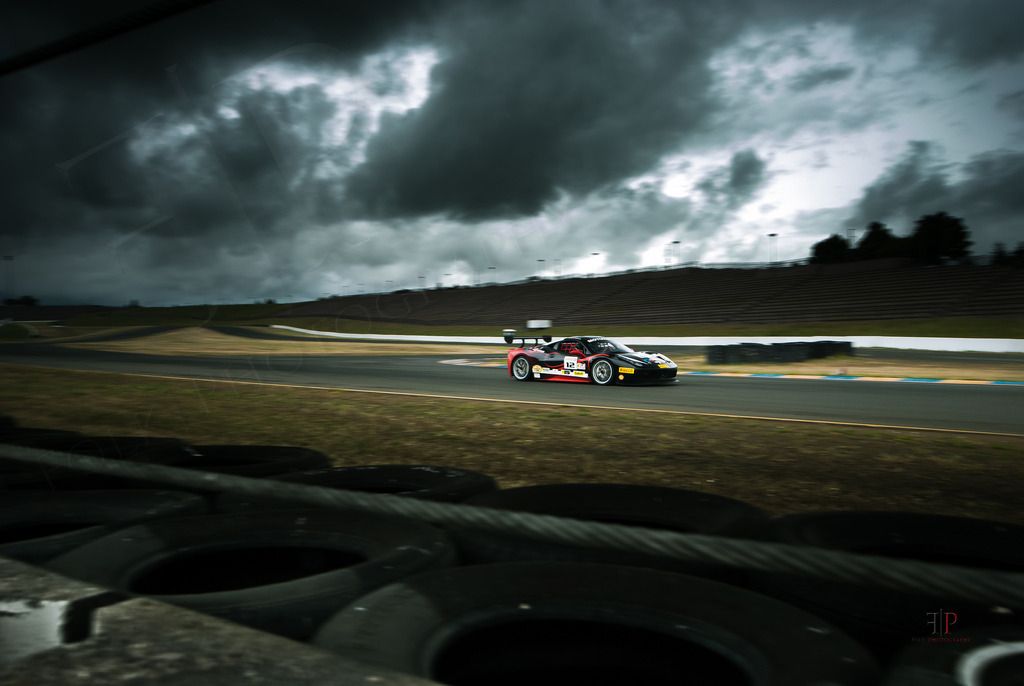 ④ Tell me about your favorite automotive photoshoot.
"There are several photo shoots that I have thoroughly enjoyed, but one photoshoot back in 2012 is the one that "put me on the map." In October of 2012, I had the absolute honor of photographing a Ferrari F40 on the Bonneville Salt Flats in Utah. It was a dream of mine to photograph on the Bonneville Salt Flats and to do it with a car as special as the F40 is something that is hard to fathom, even to this day. The night before our shoot date, we arrived at the salt flats, and it was pouring rain. We came a blink of an eye away from canceling the shoot, but we decided to wait overnight to see if the rain would cease and the salt flats would dry up. Our perseverance paid off, and we arrived to a slightly damp, but workable, salt flat with an absolutely stunning sunrise. We spent the next three hours photographing and enjoying the surreal sight ahead of us."
⑤ What is your favorite part of shooting cars?
"My favorite part about photographing cars is being able to take an inanimate object and allowing an average person, who has no knowledge about cars, to see it in a whole new, personified light. I love being able to tell an entire story through one image."
⑥ If you could choose one automotive photographer to shadow for one day, who would it be and why?
"It would be difficult for me to choose just one since there are so many that I look up to and respect. But if I had to pick just one, it would be Webb Bland of NotBland Photography. I've always admired his work and it would be an absolute privilege to shadow him and learn about his shooting and editing techniques."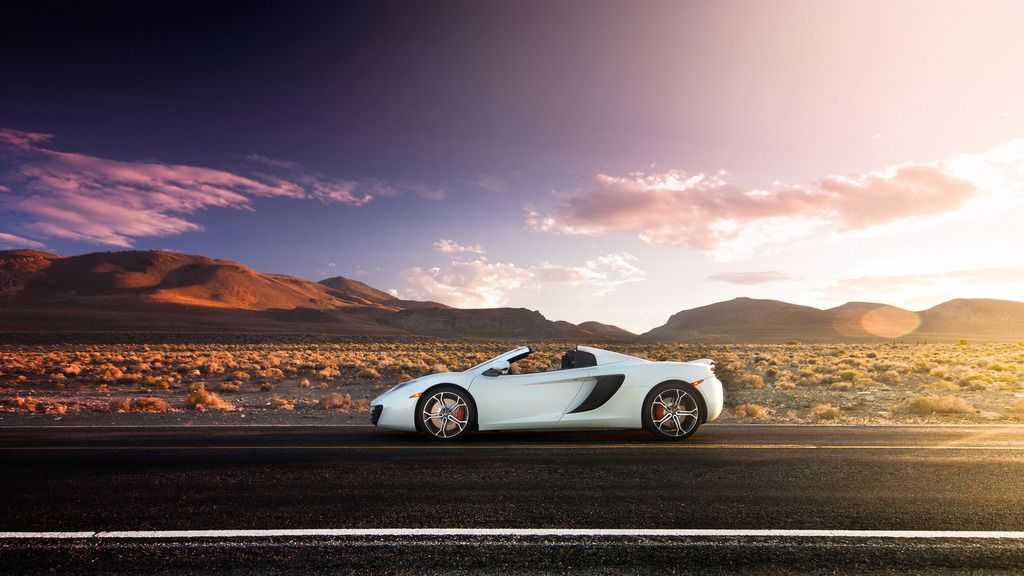 ⑦ What is ONE most important thing that can make or break a shot?
"Lighting above all. Lighting can make or break a shot. A lot of automotive photographers, especially ones new to the industry, believe that natural light is the absolute best light no matter what, which simply isn't true. I've learned now that 100% natural light almost never works. I rarely find myself not using strobes during my shoots; even during daylight. A photographer could have the perfect location, perfect car, and an amazing camera, but if the lighting is not done correctly, the whole shoot could be a waste. Lighting also can make a horrible location and car look like art. It all depends on light."
⑧ Can you share you best and worst shots along with the dates they were shot?
"I am not sure I can come up with my "worst" shots because I try not to post anything that I think is bad. However, my two best shots would either be one of my shots from my F40 shoot at the Bonneville Salt Flats back in October of 2012 or one of my shots from my McLaren P1 shoot in Death Valley in January of 2015."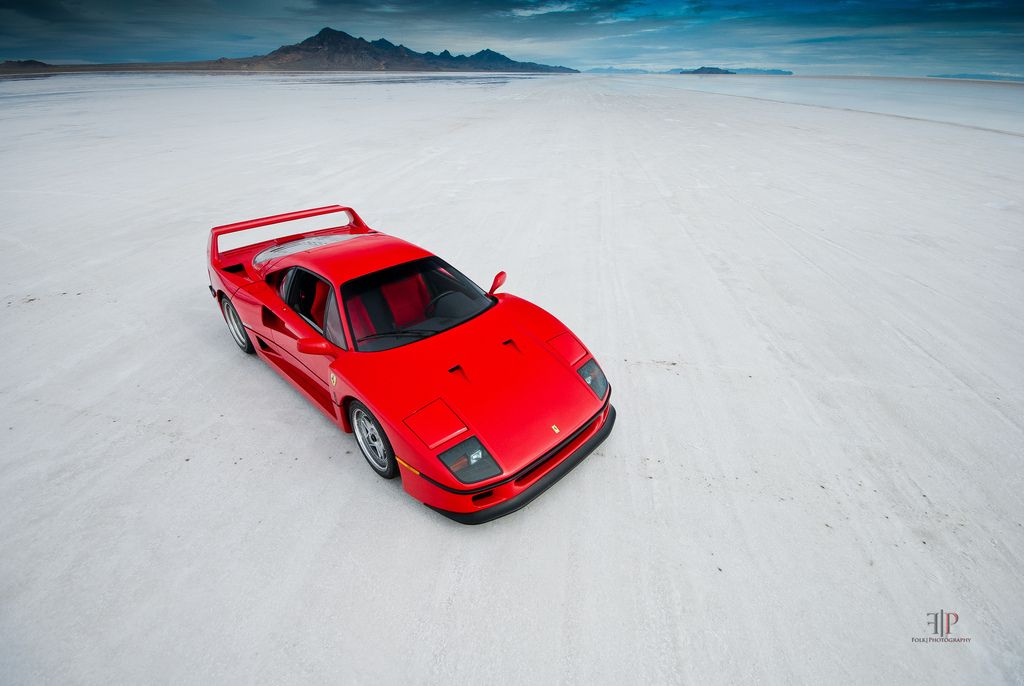 ⑨ What is the best tip you have received and why is it so important?
"The single best tip I have ever received was from another outstanding automotive photographer that I have the utmost respect for. It was a tip that I received from Andrew Link that really helped me up my game in the editing process. The tip was this: When you think you're done editing an image, before you post it anywhere, leave the computer and look at it again the next day. If it still looks complete the next day, then post it. Sometimes, if you stare at an image for a long time, you'll be numb or oblivious to minor errors that you might notice after getting a fresh look the next day." That tip has stuck with me and is one that I live by whenever I'm producing new work."
⑩ What is the number one thing you want the LTSC community to take away from this?
"I'd like everyone to take away this one thing if they don't take away anything else: YOUR CAMERA DOES NOT DICTATE HOW GOOD YOUR PHOTOS WILL LOOK. I see so many photographers get caught up in the latest gear, number of megapixels, what kind of sensor they have, etc. But I still use the same Nikon D3000 (which was considered a very entry-level camera back in 2009) and can produce the work that I do. As long as you know how to use what you've got and use it well, your camera is more than capable enough of producing the images that you want."
⑪ Where can we find your portfolio and a way to contact you?
"My portfolio and contact info can be found on my website at www.folkphotography.net or my Facebook page: www.facebook.com/folkphoto"
That's all folks
Well, there you have it. That concludes this interview with Folk Photography.
I told you he gave some good information.
What really resonated with me on this was the fact that he still uses his Nikon D3000 because I still use the same camera that I bought as well, the Nikon D3200.
There is a reason I don't focus much on gear on this site and Gil gets it.
It's not the camera, it's the photographer.
What camera are you using? I would love to see your answer in the comments below.